Tune In 10/6 @ 6:30pmEST - Itz Karma in the Artist's Spotlight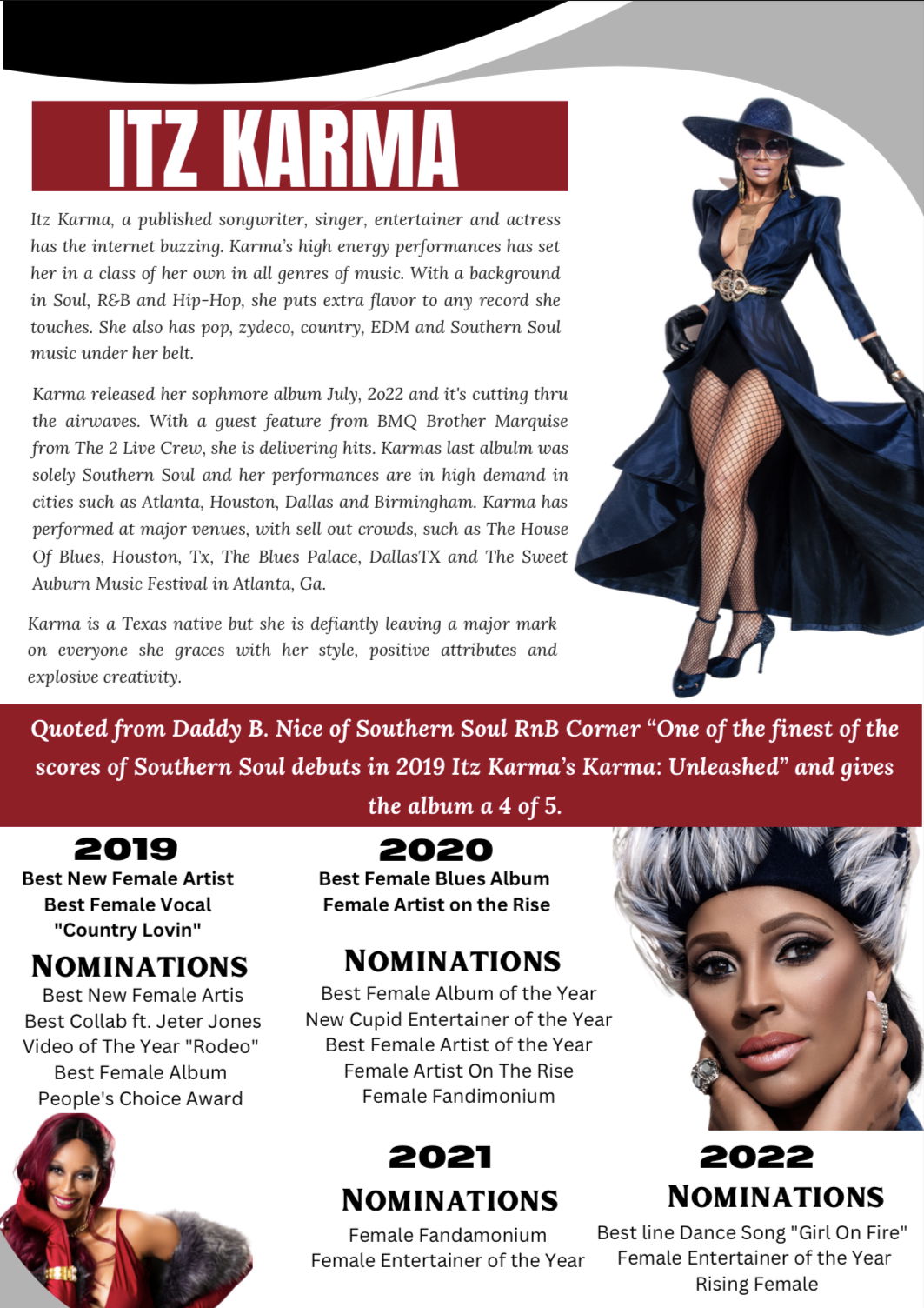 Q. What is your musical background?
A. I've been singing, rapping and entertaining people since grade school. I started pushing for my career in music at the same time I became a wife, mother, and having a full time job so it's definitely been a ride. I remember attending the Jack The Rapper Music Conference back in 1994 and I'm still doing music.
Q. How would you describe your musical style?
A. Funny thing about me, I do all music genres. There's a specific sound that we have in the south called Southern Soul. It's a little of everything mixed together. I have R&B, Hip-Hop, country, Soul, blues, and more.
Q. What has been the most successful/rewarding or a high point of your music career thus far?
A. One thing I would definitely say is the fans. I've met so many encouraging people that continue to root for me. The second thing is being able to just have a music career. I didn't get on the road full time until 2019. I held a full time job prior to then. So, a major high point was being able to live out my dream in full.
Q. As a female in this industry, have you suffered any resistance or skepticism from within the industry?

A. ABSOLUTELY! I've been told to get a book job and I would get more bookings. Denied because I was married and the list goes on. It bothered me for a spell, but then I kick that positive energy in overdrive and fly by them.
Q. Which ingredient do you think makes you special and unique as a performing artist?
A. The ingredient that makes me unique is my drive. I'm full time with this music. I'm always, thinking and moving to find a way to create great music and memorable moments for everyone that listens or sees me.
Q. How do you feel the internet has impacted the music business?
A. These young tech god's have the game sewed up. It may take me a little longer to figure it out, but I'm on their tails, learning and inputting as much data as I can in this brain to keep up. Lol
Q. If you could change anything about the industry, what would it be?
A. Fairness, we need more hearts and ears that are fair. Music heals and I get it, everyone wants the capital from it. It pains me that there are so many wonderful artists and musicians that get looked over because a label may think they are too old, or not the right size...etc.
Q. What piece of advice could you offer to an aspiring artist such as yourself?
A. Do it only if it makes you happy. Travel, clothes, makeup, shows weekend after weekend ... to some it's unimaginable, to me I can't imagine it any other way.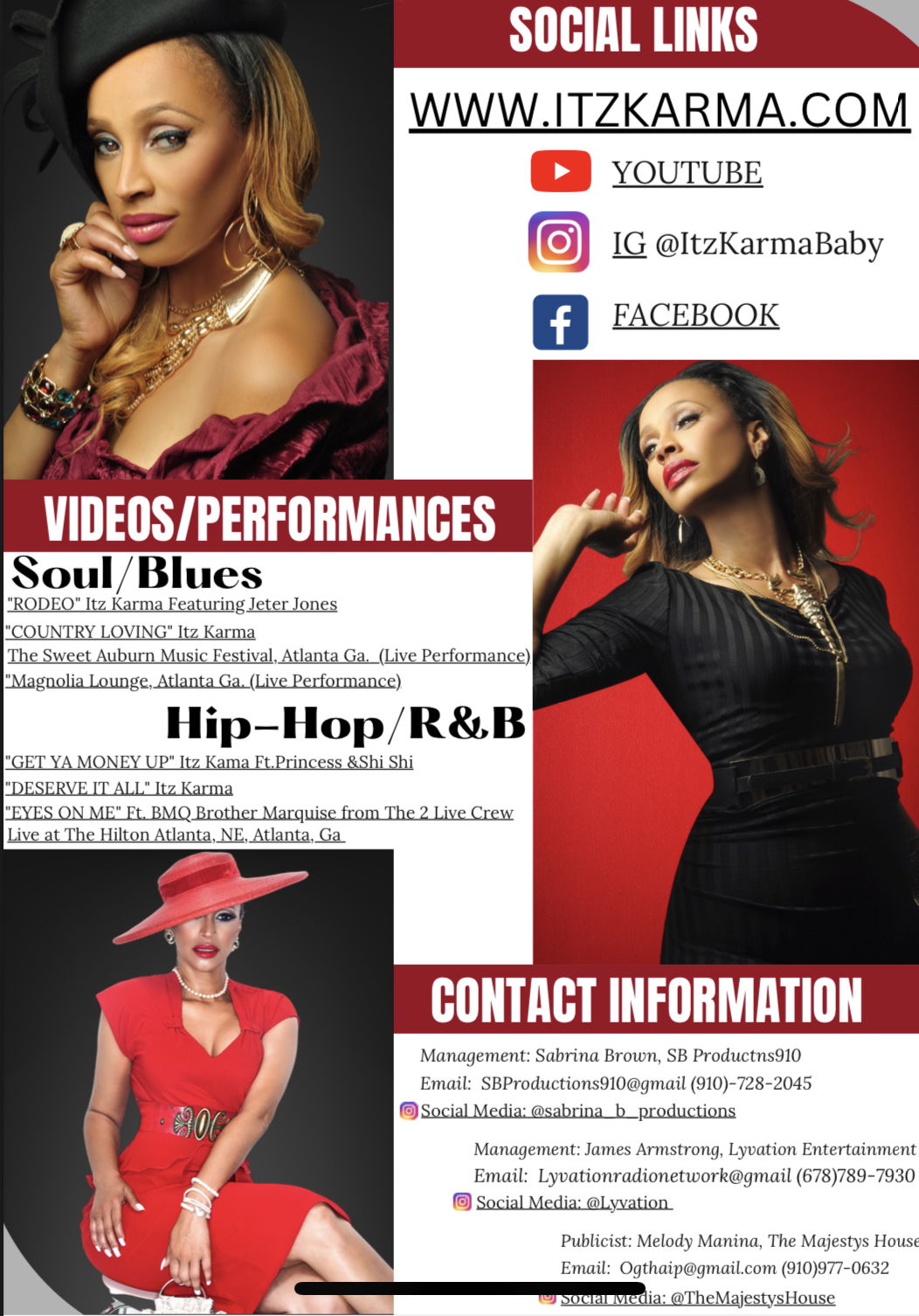 Website
Instagram: @ItzKarmaBaby
Facebook: Itz Karma
Spotify: http://bit.ly/3DGL2I5